Creative Approaches, Lasting Results.
Integra designs, implements, supports, and evaluates international development activities around the world.  We focus on creating opportunities for the poor, expanding access to public infrastructure, preserving resilient ecosystems, and strengthening donor programs. Our team has a proven record of taking creative approaches that yield lasting results.
Creative Approaches
Integra brought internet connectivity to a rural community in Indonesia by brokering a partnership between Microsoft, the government of Indonesia, and an Indonesian firm to deploy an advanced, low cost broadband technology. The resulting connectivity led to a 15% increase in one local business's monthly revenues within three months.
We volunteered our evaluation of USAID's STEWARD III for the West Africa Mission's first ever 360 review, strengthening the credibility of lessons learned.
We are a partner of NASA in deploying state-of-the-art Earth Observation technology to the monitoring, reporting, and verification of REDD requirements.
As the implementer of USAID's Wildlife Crime Tech Challenge, we executed an outreach plan that resulted in 86% of applicants being completely new to USAID.
Lasting Results
Testimonials
"It is absolutely wonderful what we have been able to achieve. The outcome is gratifying and very humbling too. The commitment by your team has been outstanding and is what has made us get here. We trusted the guidance and took the cue with the assurance that we are in the safe hands of highly competent, reliable and committed experts. Thank you from the bottom of our hearts for walking with us."
Susan Mochache
Director, Communications Authority of Kenya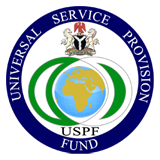 "Let me once more express our profound appreciation of the technical assistance you are providing to us and which will certainly go a long way in making a great difference in our operations and in the achievement of our mandates."
Abdullahi Maikano
Secretary General, Universal Service Provision Fund of Nigeria
"On behalf of the Ministry of Information Technology and Communications of the Republic of Moldova and my personal, I would like to express my gratitude for the entire support and expertise offered by the USAID/GBI in organizing the Workshop on Universal Service Fund development in the Republic of Moldova."
Pavel Filip
Minister, MInistry of ICT of Moldova