Integra is an innovative international development firm established in 2010 to bring creative solutions to 21st century challenges.
We use academically grounded analytical tools and private sector partnerships to address key development challenges in the areas of economic growth, agriculture and food security, gender and women's empowerment, climate and environment, and information and communication technology. Our work has resulted in effective project implementation and policy reforms in over 30 countries and has leveraged over one billion dollars in public and private sector funding.
Our Successes
Through the work performed under our $3.85 million Global Broadband and Innovations (GBI) program, for example, Integra leveraged $1.2 billion in contracted spending by developing country governments and private firms, all focused on bringing broadband infrastructure and services to those without access. This includes the following activities:
– In Colombia, Integra developed a strategic framework for the national Universal Service Fund resulting in $400 million in investments under contract as a direct result of our work
– In Indonesia, Integra advised BP3TI to invest $596 million from its Universal Service Fund to complete the Palapa Ring undersea fiber optic cable to unserved regions
– In Nigeria, our work on broadband expansion connected over 4 million people to the Internet
As the prime implementer of USAID's Wildlife Crime Tech Challenge, Integra has leveraged over $2.9 million in external investment for our challenge prize winners.
In the Philippines, we've been instrumental in the design and development of the Philippines Second Country Compact for the Millennium Challenge Corporation (MCC), through our work on the Agribusiness Commercial Legal and Institutional Reform (AgCLIR) and AgMARKETS projects.
For the MCC Support for Information and Communications Technologies (ICTs) project, Integra recently conducted a review of global digital infrastructure and services and developed a Typology of Interventions, which provided MCC with an understanding of their three most likely public sector interventions in the digital space.
Testimonials
"It is absolutely wonderful what we have been able to achieve. The outcome is gratifying and very humbling too. The commitment by your team has been outstanding and is what has made us get here. We trusted the guidance and took the cue with the assurance that we are in the safe hands of highly competent, reliable and committed experts. Thank you from the bottom of our hearts for walking with us."
Susan Mochache
Director, Communications Authority of Kenya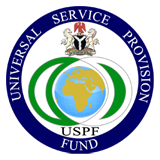 "Let me once more express our profound appreciation of the technical assistance you are providing to us and which will certainly go a long way in making a great difference in our operations and in the achievement of our mandates."
Abdullahi Maikano
Secretary General, Universal Service Provision Fund of Nigeria
"On behalf of the Ministry of Information Technology and Communications of the Republic of Moldova and my personal, I would like to express my gratitude for the entire support and expertise offered by the USAID/GBI in organizing the Workshop on Universal Service Fund development in the Republic of Moldova."
Pavel Filip
Minister, MInistry of ICT of Moldova