SBA Approves Small Business Mentor-Protégé Partnership of Integra, Snowbird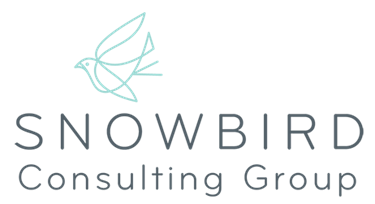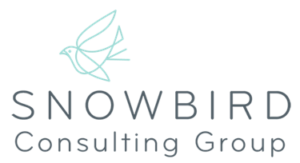 Service-Disabled Veteran-Owned Small Business and 8(a) HUBZone Woman-Owned Small Business Join Forces to Form Complete Federal Contracting Team.
Washington, DC, December 19, 2016 – The U.S. Small Business Administration (SBA) recently approved Integra LLC (Integra) and Snowbird Consulting Group (Snowbird) to participate in its new All-Small Mentor Protégé Program (ASMPP). The new program became effective on August 24, 2016, through the implementing provisions of the Small Business Jobs Act of 2010 and the National Defense Authorization Act for Fiscal Year 2013. Applications for the ASMPP started being accepted by SBA this past October, with Integra and Snowbird's mentor-protégé agreement being among one of the first 20 agreements approved, and possibly one of the first partnering of two small businesses to take advantage of the new program's expansion. Their application was accepted and approved by SBA on October 18, 2016.
Typically, large businesses serve as the mentor due to their broad experience and capacity to provide technical assistance to the protégé. However, Integra and Snowbird's collaboration is unique since they are both small businesses, with complementary service offerings along with complementary small business certifications. Together, they hold a complete set of all small business certifications – SDVOSB, 8(a), HUBZone, and WOSB – that are important to federal agencies in meeting their statutory goals for small business procurement.
Integra is a verified Service-Disabled Veteran-Owned Small Business (SDVOSB). They have over 88 years of combined experience of staff members, managing development projects as a prime contractor in over 60 countries. Robert Otto, Integra's President, acknowledges that it too was once a protégé. "We gained a lot from our mentor protégé relationship and now it's time for us to pay it forward. Snowbird has done well in the private sector — if we can help them grow to the next level as a small business in federal contracting, we can together offer government agencies greater value for our services."
Founded in 2010, Integra was awarded its first prime contract by the U.S. Agency for International Development (USAID) to deliver Information Communication Technology (ICT) and rural broadband development services throughout 12 developing countries. Two years later, Integra successfully competed for USAID's Restoring the Environment Through Prosperity, Livelihoods and Conserving Ecosystems (REPLACE) IDIQ, the agency's primary vehicle for delivering environment, natural resource management, and climate adaptation technical services to USAID Missions around the world. More recently, Integra has won a series of full and open competitions with the Millennium Challenge Corporation in ICT and agriculture sector development.
Snowbird is a woman-owned small business (WOSB) that also participates in the SBA's 8(a) Business Development Program and is headquartered in a Historically Underutilized Business Zone (HUBZone). "Integra is one of the few small businesses that was able to immediately prime and manage contracts overseas for USAID," said Melissa Ovard, Snowbird's CEO. "This is one of the main reasons we approached Integra on being our Mentor—to learn from an experienced business, but also a small business who truly understands the necessary technical assistance we need to become a successful partner to the federal government in delivering solutions overseas."
Snowbird provides strategic communications, human capital, and environmental services and marks their one year anniversary in the 8(a) Business Development Program this month. They were recently awarded two 8(a) contracts with the U.S. Department of Agriculture's Animal and Plant Health Inspection Service conducting an environmental compliance audit, and with USAID providing event planning and logistics services for the agency's Europe and Eurasia Bureau. In January 2017, Snowbird will begin work on a contract with the Inter-American Development Bank, providing social and safeguard assessment services for environment projects throughout the Latin America and Caribbean region.
Integra and Snowbird kicked off their partnership in early November 2016 with a business development trip to Johannesburg, South Africa, where they jointly participated and supported USAID's first ever small business conference held outside the continental U.S.
To learn more about SBA's All Small Mentor-Protégé Program, please visit https://www.sba.gov/navigation-structure/all-small-mentor-protege-program.
# # #
For more information Integra, please visit their website at https://www.integrallc.com/ or contact them via email at info@integrallc.com, or by phone at +1.202.898.4110.
For information for Snowbird, visit their website at https://www.snowbirdconsultinggroup.com, or contact them via email at contact@snowbirdconsultinggroup.com, or by phone at +1.202.817.2860.
https://www.integrallc.com/wp-content/uploads/2020/07/image003.png
204
375
actualize
https://www.integrallc.com/wp-content/uploads/2020/10/Integra-Blue-Logo-1.png
actualize
2016-12-20 00:00:00
2021-01-11 13:24:10
SBA Approves Small Business Mentor-Protégé Partnership of Integra, Snowbird